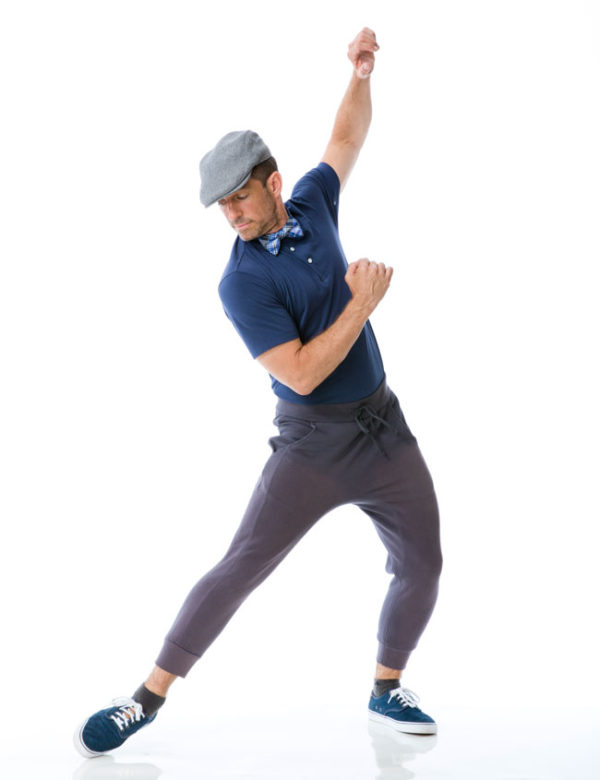 A New England native Scott has performed on BROADWAY in six shows as well as three national tours…… JEROME ROBBINS BROADWAY, SWING (associate choreographer), 42ND STREET, The TAP DANCE KID, SOPHISTICATED LADIES, THE RED SHOES, AIN'T BROADWAY GRAND, BRIGADOON (Harry Beaton) and Twyla Tharp's MOVIN OUT.
Feature films include TED2, LUCKY STIFF (associate choreographer), ROCK OF AGES, GANGSTER SQUAD, BOOGIE NIGHTS, GNOMEO & JULIET, BEDTIME STORIES, THE PRODUCERS, GUESS WHO, GEORGE OF THE JUNGLE, INSPECTOR GADGET, MIGHTY APHRODITE, ANASTASIA, FROZEN (bonus musical theater number on DVD) and his personal favorite…..the BEST PICTURE OSCAR winner CHICAGO!!!
Television appearances include THE GOLDBERGS,BUNHEADS, THE NEIGHBORS, SO YOU THINK YOU CAN DANCE, STAR SEARCH (1992 grand dance champions "Boys Back East"), DANCING WITH THE STARS, GLEE, WILL & GRACE, SWINGTOWN, ELLEN, SUDDENLY SUSAN, CINDERELLA, ANNIE, CAROLINE IN THE CITY, ELI STONE, TRACY ULLMAN-live and exposed, TONY BENNETT…. AN AMERICAN CLASSIC t.v. Special. Award shows include the Oscars, Emmys, Grammys, Billboard awards, MTV music awards, VHI fashion awards and the Tony's.
Scott who also danced early in his career with the NEW YORK CITY BALLET as well as the BOSTON BALLET has been in over 30 national commercials from NISSAN to OLD NAVY, GAP, DIET COKE, ORAL B and DR. PEPPER to name a few.
He has performed in live concert shows with the iconic CHER at Caesars Palace in Las Vegas and was also lucky enough to dance on the stage at RADIO CITY MUSIC HALL in their CHRISTMAS SPECTACULAR.
Lately, Scott has focused his attention on paying it forward with teaching, choreographing and spreading his love of DANCE in and around this country.
Scott is very proud of the longevity and variety of his dance career and honored to have worked with so many legendary,iconic choreographers of the this century.
Scott is GRATEFUL and gives THANKS to his mentor,dance teacher and Uncle….Bill Fowler for this life and love of DANCE !!!!
Follow Scott on Instagram: SCOTTFOWLER1967