July 7-11, 2015
Registration late fee applies 6/8/15
Registration Closing 6/23/15

Hotel Irvine Jamboree Center
17900 Jamboree Road
Irvine, CA 92614
Phone: (888) 230-4452
Book room by 6/16/15 > $143 S/D/T/Q
(VISIT WEBSITE)

above available one week prior to event
ATTENTION PARENTS:
Don't forget to register for Christian's Parent WERRRK OUT!
Click here for more information.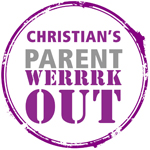 Teacher Appreciation Night, Gifts, & More!
National Finals Parent Raffle!
LADM National Finals Party Night!
Final Cut Performance
Xtreme Dance Challenge (Groups, Lines, Extended Line, & Production)
Over 25,000 in cash awards
Special Summer-only classes / Guest Teachers
L.A DanceMagic Awards Banquet and Show
NOTE: Jumpstart classes will be held at National Finals 2014
NOTE: Solo performances held at Nationals only – No Pre-qualification

Convention Fees:
Teacher: $360
Asst. Teacher: $350
Senior: $345
Junior: $300
Jumpstart: $225
Observer: $80
Competition Fees:
Solo: $110
Duo/Trio: $60
Group: $45
Line: $45
Ext. Line: $45
Production: $45
Ext. Time Production: $50

SCHEDULE:
July 6th
Magic Performer
Check In 6:00pm
DAY 3: July 9th
Classes Begin
Evening Competition
DAY 1: July 7th
Regional and Solo Competition morning (start time tba)
Magic Performer rehearsal
DAY 4: July 10th
Daytime Classes
Evening Competition
DAY 2: July 8th
Full Day of Competition
DAY 5: July 11th
Daytime classes
DanceMagical Banquet
Xtreme Dance Challenge
Daily rehearsals for Magic Performers and Company Members will be ongoing.
Specific event schedule will be available closer to event date.

NATIONAL FINALS AWARDS:
For 1st, 2nd, and 3rd place prize money to be awarded at National Finals, a minimum of four routines must be entered in that category. If there are fewer than four routines in that category, then only 1st place prize money will be awarded. If there is only one routine entered in that category, that routine must earn a platinum medal in order to receive 1st place prize money.

XTREME DANCE CHALLENGE:
In order to compete for National Grand Champion and cash prize there must be 2 or more routines in the age division. If there is only one routine no cash prize will be awarded. To be eligible to perform in the banquet the routine must receive a Platinum score.
2013 Xtreme Dance Challenge Winners:

Junior Prep
Baby I'm A Star
Impact Dance Studio

Junior
Work the House
DanceMakers of Atlanta

Teen
I Will Wait
Dance Depot

Senior
Mental Universe
Dance Makers of Atlanta

NATIONAL FINALS 2013: